Under conditions of the State-of-Emergency: the head of the Ministry of Finance spoke about the working of Abkhazia's financial system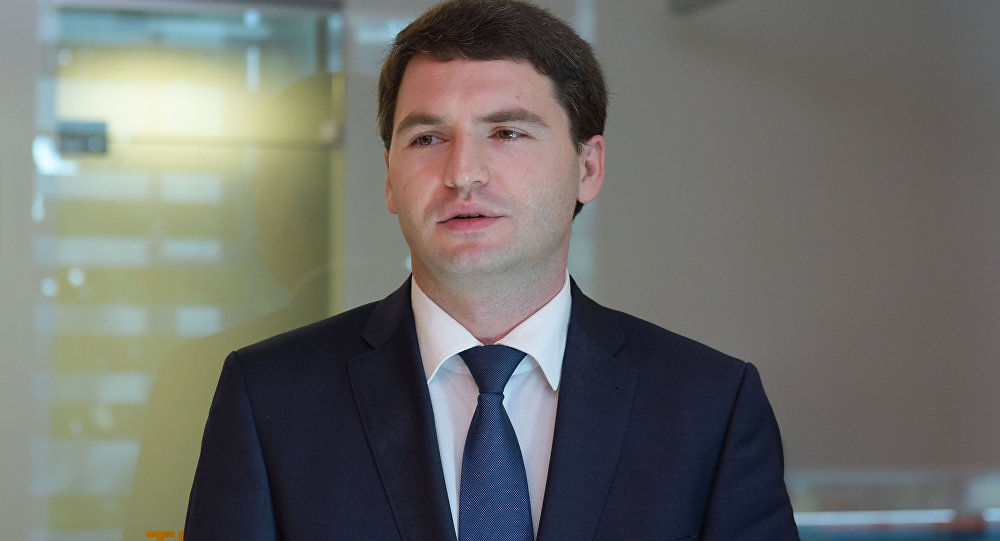 SUKHUM -- Dzhansukh Nanba spoke about optimistic and pessimistic scenarios for resolving the situation that has arisen in connection with the threat of the spread of coronavirus.
Deputy Prime Minister and Minister of Finance of Abkhazia Dzhansukh Nanba spoke about the state of the financial system of the republic during the state-of-emergency. A video of his appeal was published by the Operational Headquarters for the Protection of the Population from the Coronavirus.
Nanba admitted that the current situation has negatively affected budget-revenues. However, according to him, social payments and salaries to state-employees will be issued on time and in full.
"The acting president has given clear instructions to all budgetary organisations about the impossibility of accepting the monetary obligations that were planned in their estimates, not connected with payroll and measures to combat coronavirus," the minister said.
He recalled that some government departments were quarantined. This will permit saving some of the monies and their sending to places of primary need.
Nanba also said that two options for the outcome of the current situation are being considered: the optimistic and the pessimistic.
"If this situation ends in one or two months, then we can quickly recover from the economic downturn and with minimal losses emerge from the situation. If the situation drags on for a longer period, then, of course, we will need to review the budget at the level of legislation. That is, there will be proposals for sequestration of the budget in respect of expenditure," said Nanba.
In conclusion, he thanked the Abkhazian businessmen who are helping their country in this difficult situation.