Bank of Abkhazia has recommended restructuring of borrowers' debts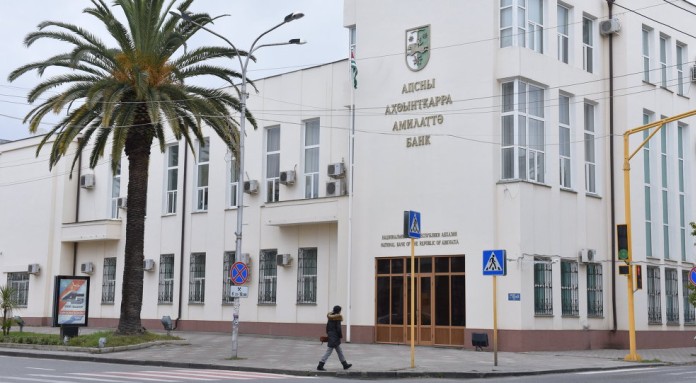 SUKHUM -- It was recommended that credit-organisations of Abkhazia not apply penalties to certain categories of borrowers under the conditions of the quarantine-measures in force across the republic.
The National Bank of Abkhazia has recommended that credit-institutions restructure the debts of borrowers whose financial condition has worsened amid the introduction of the state-of-emergency in the republic. This was reported on the website of the National Bank.
Debt-restructuring will affect:
individuals who will not be able to pay the loan on time due to delays in the payment of wages, pensions or other permanent income,
legal entities and individual entrepreneurs whose payments will be suspended due to restrictions on business-activities.
On Tuesday 31 March, the elected president of Abkhazia, Aslan Bzhania, proposed to acting head of state Valeri Bganba consideration of the possibility of deferring credit-payments to the Sberbank of Abkhazia for citizens against the background of the situation with the threat of the spread of coronavirus.
The president-elect also made a similar appeal to the heads of commercial banks in the republic.
On Wednesday 1 April, Valeri Bganba, in his role as Prime Minister of the Republic, signed a decree also aimed at supporting the economic situation in the country - import duties on a number of essential goods and medicines were cancelled.
The state-of-emergency is in force from 28 March to 20 April.