Opposition Calls Upon Security Forces in Abkhazia Ahead of People's Rally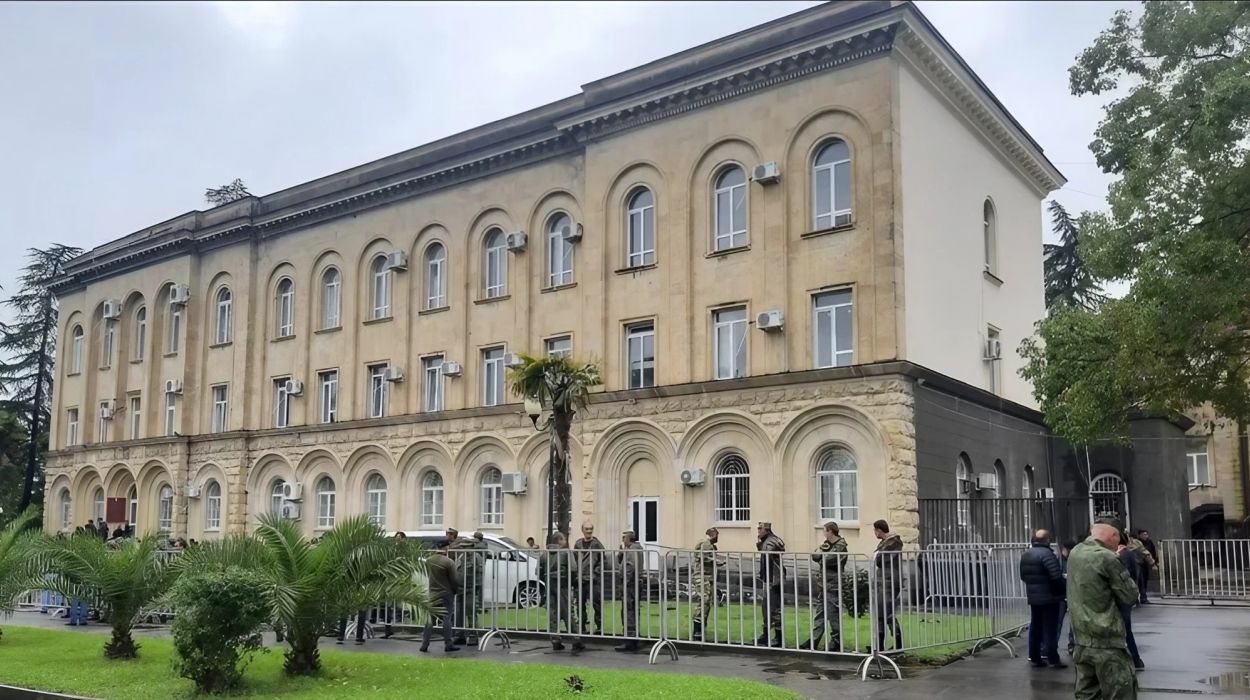 SUKHUM / AQW'A — As Abkhazia prepared for the commencement of a "People's Rally," opposition parties and civic organisations took a stand, appealing to representatives of the country's security structures.
Reports circulating on social media platforms on the evening of May 29 highlighted the presence of military equipment near the government buildings in Sukhum. In response, the opposition pointed out the Abkhazian law that firmly disallows the involvement of security structures, inclusive of the Ministry of Defense, in the country's political processes.
"Respected soldiers and officers, you serve the people of Abkhazia. The responsibility for the stability and preservation of our nation rests on your shoulders. We trust you and believe that our safety is in your hands," said the opposition in a statement.
They further added, "You are not merely regime guardians, a role they wish to force upon you. The current authorities are prepared to jeopardise the country, imposing foreign laws, constructing apartments, and allocating prime lands to foreign nationals, alienating the Abkhazians from these processes."
The opposition implored the security forces not to contravene Abkhazia's laws, nor to follow illegal orders or act against their compatriots whose interests they are entrusted to protect. The opposition contends that the forthcoming people's rally is a manifestation against these detrimental actions.
The opposition made a poignant plea to the parents of those serving in the security structures, "Your children are experiencing unprecedented pressure to act against their own people in defence of the present regime. Remind them that they are an integral part of their people."
Endorsements for this appeal came from various public organisations such as "Abkhaz People's Movement", "Aruaa", "Union of Veterans and Youth", "Aamta", "Unity," and political parties like "Apsny" and "Forum of the People's Unity of Abkhazia."
Robert Kiut, the head of the Abkhazian State Security Service, declared on May 29 that his agency is committed to "protecting the people of Abkhazia and the constitutional order." Attorney General Adgur Agrba informed that surveillance cameras have been installed around the government buildings and a 24/7 recording system is now in operation.
Telegram channels revealed that a bridge over the Sukhum River, located near the government complex, was dismantled during the night of May 29-30.
Earlier reports unveiled the detention of eight Abkhazians, including a relative of Adgur Ardzinba, the leader of the Abkhaz People's Movement. The Ministry of Internal Affairs has assured the implementation of "measures aimed at preventing offences and crimes, and maintaining public order and safety of citizens and guests in Abkhazia."