Abkhazian Opposition Stages "People's Rally" in Sukhum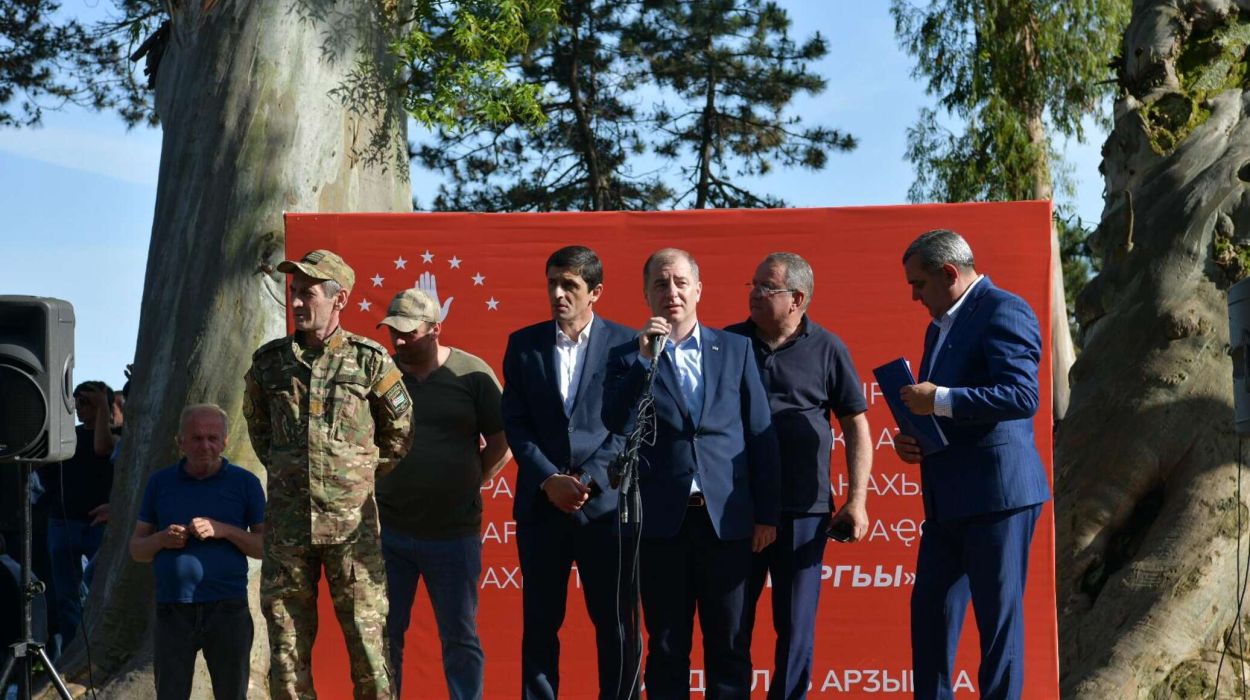 SUKHUM / AQW'A — The Abkhazian opposition has commenced a "People's Rally" in the square near the Sukhum Drama Theater, protesting against the "apartment law", resettlement policies, distribution of Abkhazian land, and increased electricity tariffs.
Demonstrators have gathered, holding banners with clear and direct messages: "Abkhazia is not for sale," "Energy belongs to the people," and "We oppose the apartment law."
Unprecedented security measures surround the Sukhum government complex, with the installation of metal fences, barbed wire, and buses. Both security forces and supporters of the government are present on the scene. According to journalist Roin Agrba, such extensive measures are being taken for the first time in Abkhazia.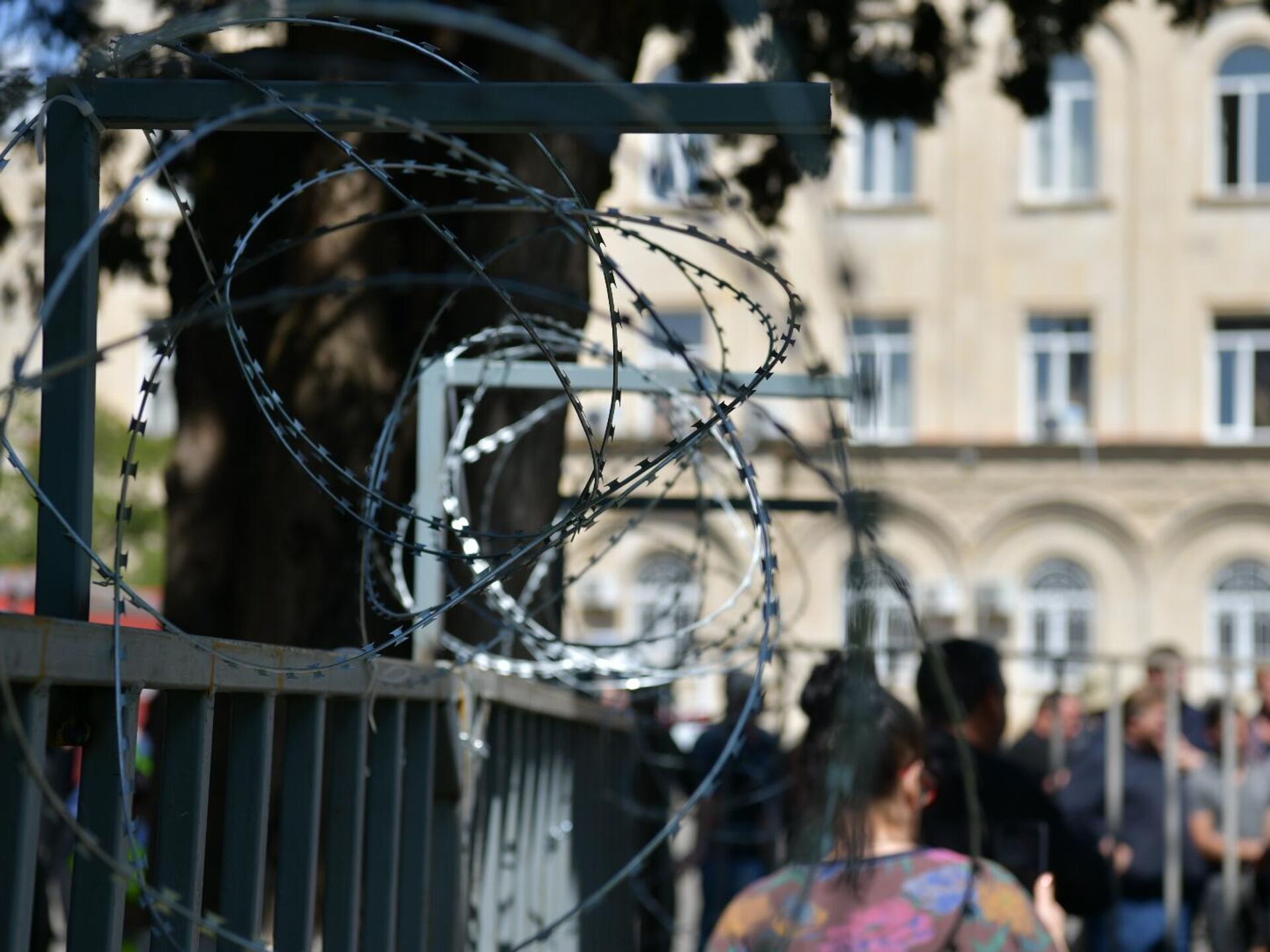 Adgur Ardzinba, leader of the Abkhazian National Movement, announced at the rally that the opposition will not demand the resignation of President Aslan Bzhania. Instead, Ardzinba urged Bzhania to make a compromise decision by dissolving the Cabinet of Ministers, led by Alexander Ankvab.
The organisers plan to directly approach Bzhania by sending a delegation to him and inviting him to attend the opposition rally.
The rally resulted in the passing of a resolution that outlines several key demands of the opposition. These demands include the establishment of a Council for Reforms, revocation of the decision on trade liberalisation via the Ingur Bridge, retraction of increased electricity tariffs, withdrawal of the agreement on the transfer of facilities in Pitsunda to Russia, recall of the apartment law, halting privatisation of energy facilities, withdrawal of the agreement with Russia on mutual recognition of court decisions, and creation of an urban code for the capital, Sukhum.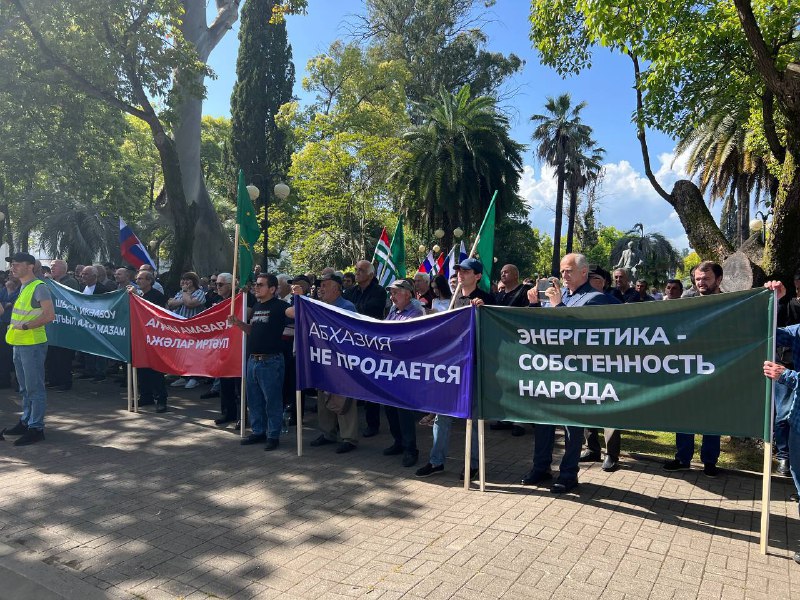 In April, the opposition demanded the resignation of the government within two weeks, a demand which Abkhaz leader Aslan Bzhania did not fulfil. The "People's Rally" was announced on May 11.
On May 25, the Public Union of Veterans and Citizens of Abkhazia "Aiaaira" ("Victory") also declared their demand for President Bzhania's resignation.