467 compatriots have returned to Abkhazia from Syria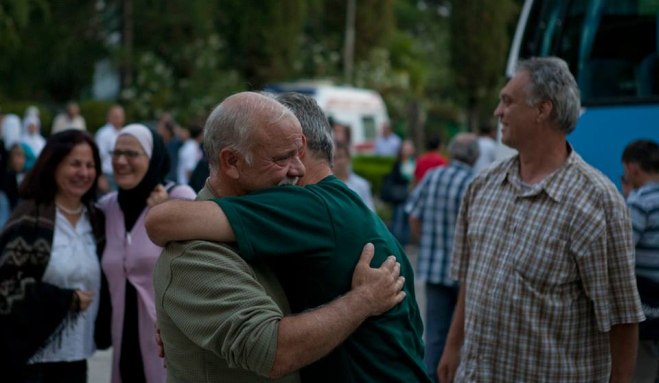 SUKHUM -- As of today, a total of 467 compatriots have returned to Abkhazia from Syria, State Committee for Repatriation Deputy Chairman Inar Gitsba said at a press conference on Thursday, July 11. 
In all, 143 families have returned. 115 men, 201 women, 107 children under the age of 18, and 44 retired people. 

Inar Gitsba stressed that a program to expedite the integration of the immigrants into Abkhaz society is currently being implemented. District administration heads are involved in this program. Efforts are being made to solve the problems of finding employment [for the new arrivals] and providing them with housing.

The returnees include people of various professions. According to Inar Gitsba, 45 men from the Syrian Abkhazians have already found jobs, mainly in construction organizations. There is a designer who is working in the fashion house "Modateks" and programmers employed by the telecommunications companies A-Mobile and Aquafon. A master brewer is already working at the Sukhum brewery. Sound engineers and stage hands have been offered work at the Russian and Abkhaz theaters and Abkhazian television. A computer programmer is working at the Abkhaz Foreign Ministry creating an Arabic version of the ministry's official website.  The repatriates from Syria include doctors, some of whom are already working in local hospitals and clinics. There are also drivers, plumbers and representatives of other professions. Many of them have been provided with accommodation in Sukhum, in the village of Dranda in Gulrypsh district, and in Gudauta district.

A group of immigrants who arrived at the beginning of July have been housed temporarily in the  Chernomorets rest home in Gudauta. The state covers all expenses connected with their board and lodging.

Abkhaz and Russian language lessons have been organized for the repatriates.
Source: ApsnyPress