Circassian Benevolent Association Forms Crisis Committee to Aid Earthquake-Stricken Circassians in Turkey and Syria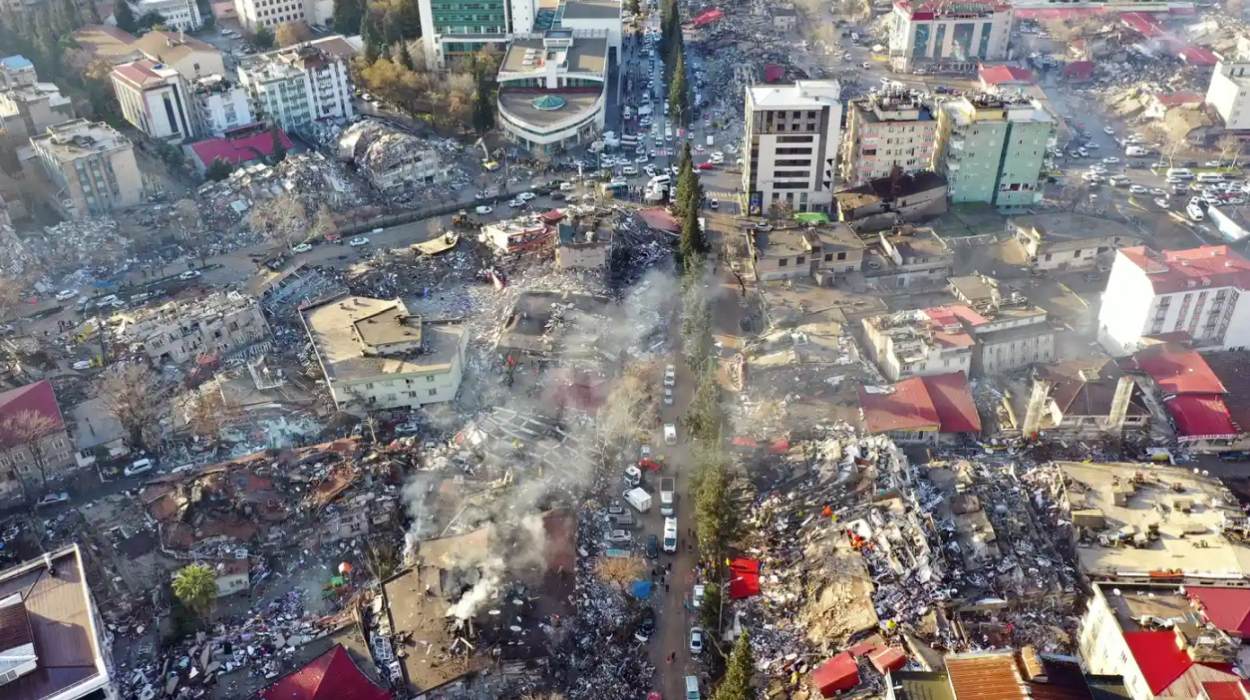 SUKHUM / AQW'A ― In response to the devastating earthquake in Turkey and Syria, The Circassian Benevolent Association in New Jersey USA has established a crisis committee to provide support for Circassian families and villages affected by the disaster.
Reports indicate that several Circassian communities in Turkey have been heavily impacted, with numerous villages severely damaged and dozens of casualties reported. Areas such as Maraş and Göksun have been particularly hard hit by the earthquake.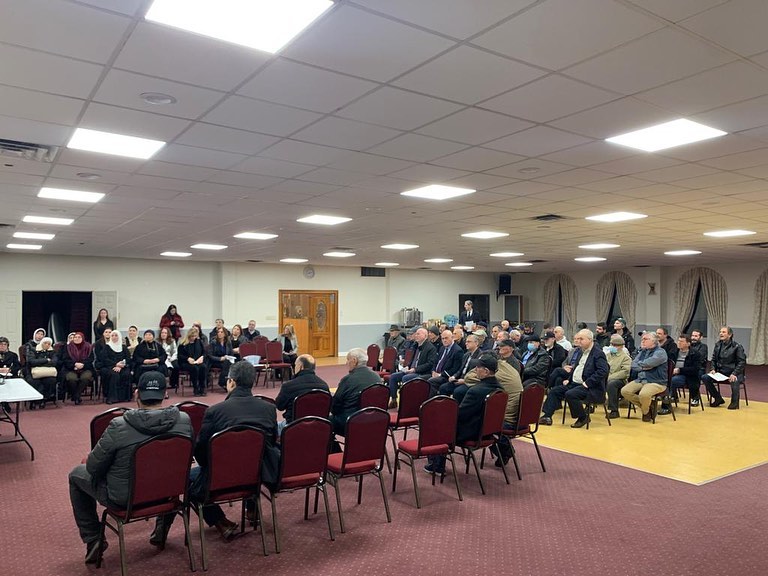 Hakan Cinaz, the president of The Circassian Benevolent Association in the USA, along with the CBA Executive Board, held an emergency meeting to discuss aid efforts for those affected.
Over 3,400 casualties reported in Turkey earthquake, death toll in Syria reaches 1,600; rescue efforts underway with 24,000 personnel involved.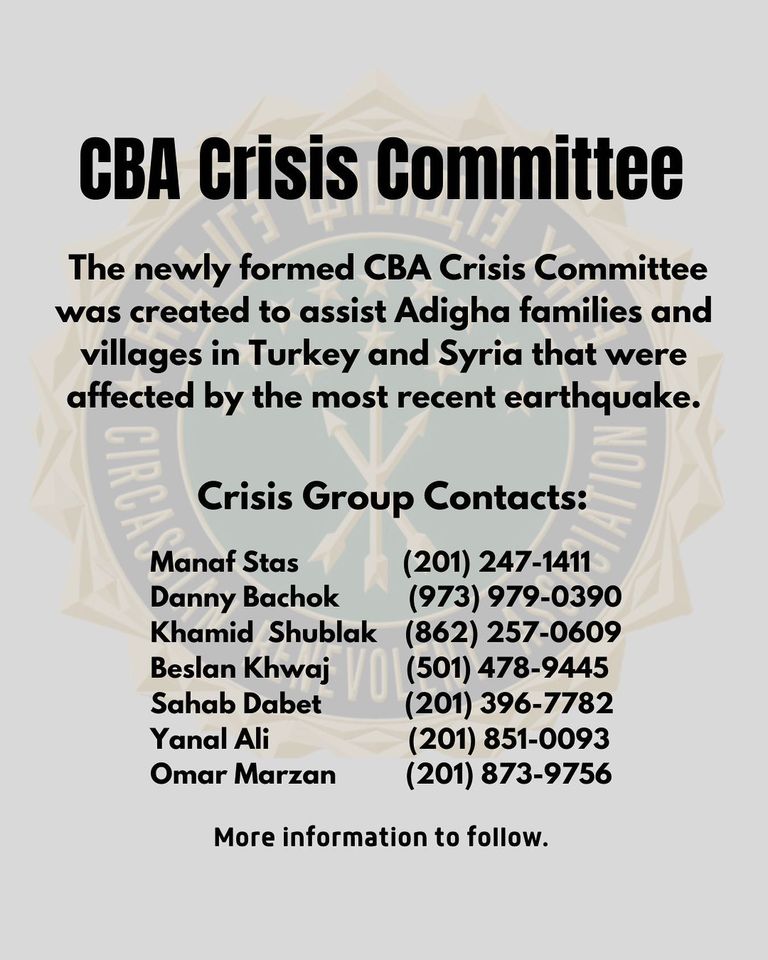 Ibrahim Avidzba, Plenipotentiary of Abkhazia in Turkey, reports one fatality and eight injuries among the Abkhazian diaspora. The situation for the Circassian community is more severe, with 12 confirmed deaths and 28 injuries, including 10 individuals in critical condition.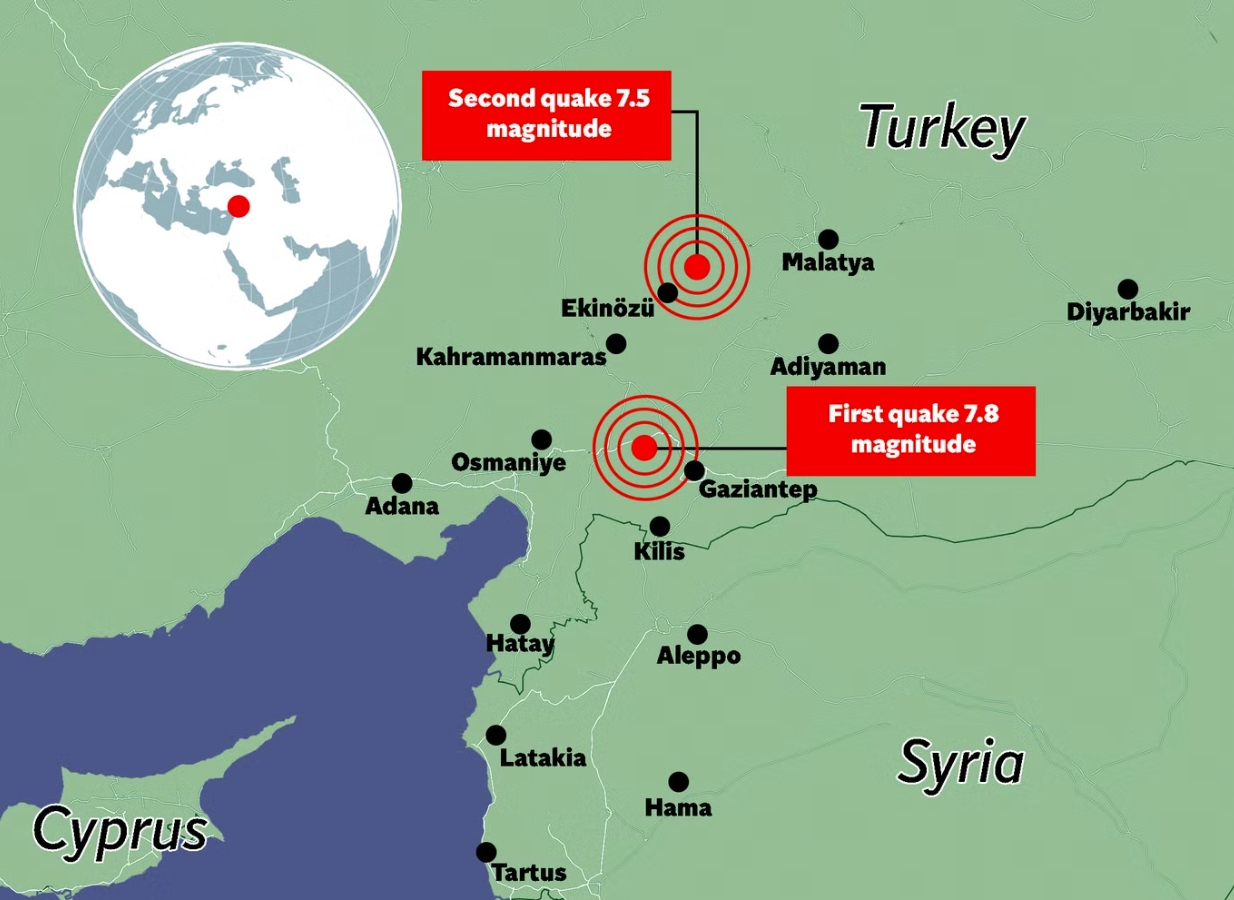 KAFFED Launched a Disaster Relief Campaign
In the wake of the recent earthquakes in Turkey, KAFFED (Federation of the Caucasian Associations) has launched an aid campaign to support the victims. The federation has formed a crisis committee to coordinate its efforts and has begun preparations to collect both cash and in-kind donations.
"In light of the current situation, we urge everyone to remain calm and to be ready to offer both financial and practical support once the official aid requirements are announced. As for practical aid, we suggest preparing items such as winter clothing, blankets, cleaning and hygiene materials, diapers, food, tents, sleeping bags, flashlights, batteries, and power banks."
In a statement, the KAFFED expressed its gratitude for the outpouring of support from its members and the wider community, saying: "Many of our sensitive relatives from other countries have stated that they are ready to help, and we will be making announcements about the needs lists and aid campaigns in the coming hours."
Countries around the world are also sending support to help the rescue efforts, including specialist teams, sniffer dogs and equipment.