Abkhaz Desk Young Center launched an aid campaign for earthquake victims in Turkey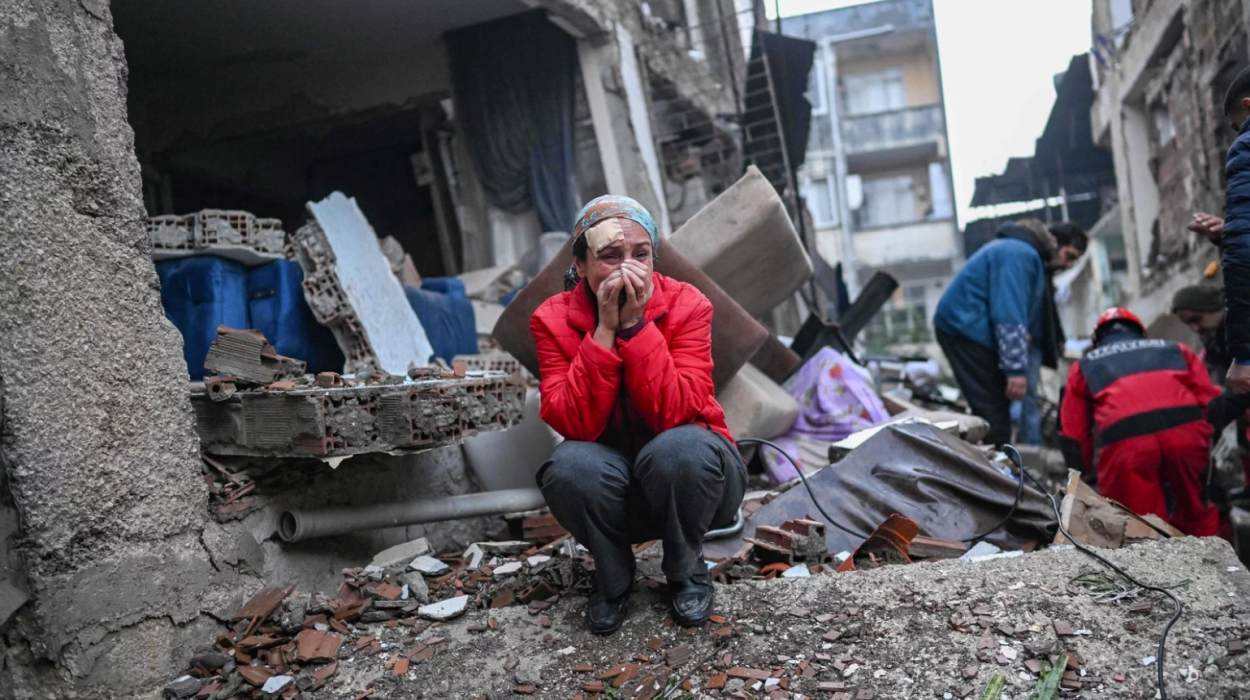 SUKHUM / AQW'A ― The Abkhaz Desk Young Center has initiated a support drive for those affected by the earthquake in Turkey. The following is their statement:
1. Only monetary donations are being accepted as it is challenging to deliver physical aid at this time. Fundraising will continue until February 15th. All collected funds will be sent to AFAD (Turkey's Ministry of Internal Affairs Emergency Service).
2. For information on fundraising and the disaster area, please visit the Abkhaz Desk center at Inal-ipa St. 6, open from 11:00 AM to 6:30 PM.
3. A "Book of Condolences" is available for those who wish to express their sympathy and offer words of support. Updates will also be posted on relevant social media platforms.
We are all shocked by the devastating news from Turkey and Syria. This is the time when consilidated effort is needed to help people in need. Abkhazian citizens are also raising funds to help these people. It is a small contribution but we feel we need to do something in this dire situation. ― Liana Kvarchelia, Centre for Humanitarian Programmes.
+ London Abkhaz-Adyghe Association Launches Aid Campaign for Earthquake victims in Turkey
+ Circassian Benevolent Association Forms Crisis Committee to Aid Earthquake-Stricken Circassians in Turkey and Syria
Инициативная группа по организации сбора помощи пострадавшим при землетрясении на юго-востоке Турции сообщает о нижеследующем:

1. осуществляется сбор только денежных средств, так как необходимый благотворительный груз сейчас направить в Турцию очень сложно. Сбор средств будет продолжаться до 15 февраля включительно. Все собранные средства будут направлены в AFAD (служба по ЧС при МВД Турции);
2. подробную информацию о сборе средств, а также о ситуации в зоне бедствия, можно получить в информационном центре по адресу: ул. Инал-ипа, 6, время работы с 11:00 до 18:30 часов.
3. открыта запись в «Книге соболезнований», чтобы любой желающий мог выразить соболезнования и оставить слова поддержки.

Необходимая информация будет размещена в интернете в соответствующих социальных сетях.

07.02.2023
Инициативная группа
Türkiye'nin güney-doğusunda meydana gelen depreme yardım için oluşturulan inisiyatif grubunun aldığı kararları aşağıda paylaşıyorız.

1. İhtiyaç listesindeki malzemelerin Türkiye'ye fiziki olarak ulaştırılması zor olduğundan, gerekli yardım nakit olarak 15 Şubat tarihine kadar toplanarak Türkiye İç İşleri Bakanlığı'da bağlı AFAD başkanlığı resmi hesaplarına aktarılacak.
2. Deprem ile ilgili gelişmeleri aktarmak için "deprem bilgi merkezi" oluşturuldu. Bilgi merkezi, İnal-ipa caddesi No:6'da Abkhaz Desk Merkezi'nin binasıdır. Çalışma saatleri 11:00-18:30 saatleri arasındadır.
3. Duygu ve düşüncelerini paylaşmak isteyenler için bilgi merkezi'nde "taziye defteri" kullanıma açılmıştır.

Gerekli bilgiler inisiyatif üyelerinin sosyal medya hesapları aracılığıyla yayınlanacaktır.

07.02.2023
Abkhaz Desk İnisiyatif Grubu